Our Stories
Incredible Participants
Elite Athletes
Dedicated Volunteers
Extraordinary Coaches and Staff
---
Incredible Participants
Kati's Chronicle – Look, I can stand ski!
Kati has been involved with the NSCD since 2005 – skiing in the winter and kayaking in the summer. Diagnosed with A-T (Ataxia telangiectasia, which caused muscles control loss when she was 2) and lymphoma last summer, Kati continues to defy expectations with new challenges. The following is written by her mother, Jennifer (who also volunteers with NSCD):
What a day! Kati and I woke up Friday morning for a ski day. We were both expecting a cold windy day but we were greeted by blue skies and great snow. As we unloaded the car, Kati plopped in her wheelchair in the equipment room of NSCD. We asked Karen, the sit ski coordinator, if Kati could try a stand ski, also known as a slider (it was Ben, a fellow volunteer's idea). Karen told Kati if she was patient, she could find someone to take her out. Are you kidding me? Kati is the queen of patience! Karen found the most wonderful instructors a student could ever have! Tony, Liz and Lorena fit Kati into ski boots and a walker with skis attached. Kati's calves are still sore from the ski boots, but at least she is stretching her tight calves. Kerry, her physical therapist is going to be happy!
While they were getting Kati adjusted, I was at Discovery Park with my student, Sarah and my teammate Susan. Sarah, Susan and I couldn't wait to see Kati come off the lift. Finally, we saw the polka dotted ski coat and Kati's entourage come down the hill. Everyone on the bunny hill was cheering and hollering Kati's name. Kati was just so excited to be upright after several years of being in a sit ski. Tony gently guided her off the ski lift and down the mountain with Lorena on the tethers. Ben felt goosebumps up and down his arms! I finally got to ski a run with my daughter and I had tears in my eyes! I LOVE the NSCD!!!!!
Her goal for next week is to go back over to Jack Kendrick, a longer run, and ski down the mountain! This kid is fearless.
Mike Plourde – From Warrior to Mentor
From Warrior to Mentor is NSCD athlete, Staff Sergeant Michael Plourde. After several years as an Army medic, which included three deployments to Iraq and Afghanistan, Mike required medical treatment for the many injuries sustained over the years. During his rehabilitation at the Warrior Transition Unit in Fort Campbell, Mike got involved with the Team River Runner kayak program. Two years later Mike moved to Denver and found the NSCD through their partnership with Team River Runner. Today, Mike is working towards a degree in Biology and mentors other military veterans and athletes with disabilities through his involvement at the NSCD.
Molly Raymond – Adaptive Skiing Brings Back Joy and Confidence
After suffering a TBI in 2004, I thought my love of sports was only a dream. But each year I get stronger, more creative and adjust to my "adaptive" way of doing sports that I love. I was told I would never ski again – until I found the National Sports Center for the Disabled. This program is dedicated to year-round sports for any injury/disability to help you accomplish your dreams in a very safe and dedicated place.
In January 2011 our 1st trip was planned, and I was so excited. My 1st goal- I wanted to ride the chair lift. In a matter of 18 months, I would learn how funny that was and just how far I could reach my potential. I started…in a "mountain man" and got to ride the chair lift on my first day. My family said the smile on my face the first time down the mountain was "priceless". The next morning I met one of the most incredible instructors, Tommy Moore. He said I was coming out of the "mountain man"– he just had to figure out "how". Balance, right-sided weakness and conserving energy were crucial. He used his adaptive skills and pulled out a ski bike, built like a recumbent bike on skis. Thanks to Tommy's encouragement, dedication, adaptability, knowledge and so much more, he started me on a path to follow my dreams, build my confidence and allow me to accomplish more than I ever imagined.
Since January 2011, I have returned five times. I work closely with Tommy and Jeremiah, another amazing adaptive instructor, teaching me more skills and regaining muscle memory, just like before. With a smile and rising confidence, I am having the time of my life and part of "me" is back. This past winter everyone noticed my improved strength and speech and that was exciting to hear. Jeremiah took me down my first "black diamond" run. On my last day skiing for the season we were up at the very top of the mountain, taking in all the beauty and for the first time, I felt totally free of my injury. The tears were flowing, but this time not tears of despair but of pure joy. Perseverance is vital, there will always be obstacles, but to push through them and overcome them is what really matters. NSCD gave me back the ability to love sports again and after years of speech therapy I have a voice to tell the world about this program, and now I am leaving others speechless as they watch me ski past them.
The NSCD also offers summer programs. We do horseback riding, kayaking, hiking, rock climbing and whitewater rafting, just to name a few fun things. It is all adapted to any injury/disability along with very skilled instructors. Check out my video of my first season out at the NSCD on YouTube: "Another Dream Accomplished with NSCD".
At the NSCD there are no boundaries to what you can accomplish – tell them your dreams and they will make it happen. BIS has also encouraged me through my recovery, allowing me to have a vision of skiing again. If you are a survivor and would like to know more about the program, please check with your case manager about opportunities like this and others available to us. It will change your life forever.
---
Elite Athletes
Aaron Ewen- Tuakau, New Zealand
Aaron had just turned 16 when during a downhill mountain bike race in his native New Zealand, he crashed on a jump, went over his handlebars and hit a tree.  He hasn't lost his love of speed and competition so when he came to Winter Park 4 years ago to free ski, he discovered the NSCD Competition Center.  He took a gap year and, now at 23, is back at Winter Park to train full time.  This is his second year competing but his goal is to represent New Zealand and make it to the 2022 Paralympics in Beijing.  Aaron has stayed close to his first love, Downhill Mountain biking, and when he isn't training, he works as a bike technician at a nearby bike shop.
Adam Hall – Wanaka, New Zealand
Adam was born in New Zealand and is a member of the New Zealand Disabled Ski Team, training here in Winter Park.  Adam is the son of a dairy farmer and also works the dairy when he is not training. Adam has been a member of the NSCD Alpine Ski Team for over 12 years.  He was the 2007 winner of the WFC World Disabled Invitational and also received the 2007 Steven J. Ricci Award for his exceptional leadership abilities.   Adam is a three-time Paralympian, racing in 2006, 2010, and most recently Sochi, Russia in 2014.  In the 2010 Vancouver games, Adam brought home a gold medal from the slalom event.  In 2014, Adam was the World Cup Slalom Globe winner – winner of overall Slalom World Cup circuit.  Adam continues to find himself on the podium at almost every race he competes in and is now training for the 2022 games.
Alex Marta – Ottawa, Canada 
Alex started skiing when she was just 6 years old and in 2014 made it onto the Ontario Provincial Team.  In Canada, Alex only got to train on-snow 2 days a week.  Since Alex is on the cusp of making the Canadian Division Team, she and her Canadian coach felt that her racing would benefit greatly with more on-snow training.  So after learning about the NSCD Competition Center Program from fellow CP athlete, Kat Schaber, she packed up and moved to Winter Park for the season.  This is Alex's second season with NSCD and away from home.   She is also thankful for all the support from the NSCD coaches both on the slopes and off.  Alex placed 4th in GS in the last Canada Games, which takes place right after each Olympics.  This year she took silver in GS and bronze in Super G at the Winter Park Open and took 2 silvers in GS at the 2020 Huntsman Cup in Park City.
Allie Johnson- Western Springs, Illinois
Allie's grandparents have been volunteers at the NSCD for several decades, and they were Allie's introduction to skiing and to the NSCD. Allie learned to ski at Winter Park at the tender age of 3. Allie is a recent graduate of Colorado State University and has been spending her summers here in the Fraser Valley working as a Therapeutic Horseback Riding Instructor for the NSCD Therapeutic Horseback Riding Program at the YMCA-Snow Mountain Ranch.  Scott Olson brought Allie to the Competition Center where she has transitioned from training just for fun to committing to serious training for the 2022 Winter Paralympics in Beijing. She is off to a strong start, earning two silver medals at the Ski Spectacular race and 2 gold medals at the 2020 Huntsman Cup in Park City. Allie's motto is now, "Feel the fear and do it anyway!"
Casey Adams- Parker, Colorado
Casey is a Colorado native who grew up ski racing with dreams of making the U.S. Olympic Team. When she was 14, she moved with her mom to Breckenridge, where she commuted an hour each way to attend high school at Vail Ski & Snowboard Academy. She spent multiple seasons competing in International Ski Federation (FIS) and NorAm events with members of the U.S. Ski Team, earning sixth-place finishes in two FIS events (GS and downhill) in 2017. In December 2017, she was racing in a downhill in Lake Louise, Alberta, when she crashed and broke her tibia. She has undergone several surgeries to repair persistent nerve damage, which led her to the NSCD. This is her first season training with the NSCD in Winter Park, and she hopes to become classified to compete in international Para Alpine Skiing events.
Cassie Grenier – Meriden, Connecticut
Cassie's first introduction to the NSCD was as an intern, and though she already knew how to snowboard, she developed her skiing skills and technique through her intern experience. She went onto become an NSCD program coordinator for two years, during which she had the opportunity to serve as a Special Olympics coach. Just over two years ago, she was in a climbing accident that caused her to become visually impaired, which brought her back to the NSCD as a participating athlete. This is her first year with the Competition Center team. She had her first taste of racing at the Hartford Ski Spectacular in Breckenridge last season. "My accident kind of put me through a whirlwind, and I didn't know what I was capable of. Now I'm an overall more confident person and I believe in myself more, thanks to the NSCD," Cassie said. She enjoys the inclusive and supportive environment of the Competition Center program, and continues to work part-time in the NSCD administrative offices when she's not on the hill. Outside of skiing, Cassie continues to enjoy rock climbing and hiking. Cassie is being guided today by Maddie "Mad Dog" Reynolds.
Corey Peters – Wanaka, New Zealand
Corey is one of New Zealand's most decorated sit-skiers, earning a silver medal at the Sochi 2014 Paralympic Winter Games in giant slalom and a bronze in downhill at the PyeongChang 2018 Winter Games. He won three medals at the 2015 IPC Alpine Skiing World Championships in Panorama, B.C., including golds in downhill and super-G and silver in giant slalom. At the 2017 World Championships in Tarvisio, Italy, he claimed two silver medals in downhill and super-G. A former Taranaki age group and development squad rugby player, Corey was paralyzed in a motocross accident in 2009. He had a quick rise in the sport of para-alpine skiing, making his international debut in 2011. He took gold in the men's adaptive sit-ski event at the 2011 Para-Snowboard Winter Games at Cardrona Alpine Resort, and three years later claimed his first Paralympic medal in Sochi. He was named Snow Sports New Zealand Overall Athlete of the Year in 2014 and Adaptive Snow Sports Athlete of the Year in 2014, 2015, 2016 and 2017. As a professional cabinet and boat maker, he brings a natural finesse to his skiing. He spends his Northern Hemisphere seasons training in Winter Park with the NSCD. Back in New Zealand, he splits time between his home base in New Plymouth at Cardrona Alpine Resort and at the High Performance Sport New Zealand/Snow Sports NZ Training Centre in Wanaka.
Dave Williams – Ft. Lauderdale, Florida
David is a veteran of the United States Naval Construction Battalion, better known as the Navy Seabees. He first tried monoskiing at the National Disabled Veteran Winter Sports Clinic in Snowmass Village, Colorado, in 2014, and was quickly hooked on the sport. The next winter, he was accepted to attend a week of lessons and training in Telluride, Colorado, sponsored by Veterans Adaptive Sports. David excelled at the camp, and as a result was invited to attend a 6-month advanced skiing program in Aspen designed to prepare athletes with spinal cord injuries for the highest levels of ski competition. David made the commitment and moved to Winter Park to continue his training at the NSCD Competition Center with the goal of one day representing the United States at the Paralympic Winter Games.
Gemma Fletcher – Auckland, New Zealand 
Gemma has always loved to compete in sports. Shortly before her fifth birthday, she was in a car accident with her whole family that killed her mother on impact, and left her in a wheelchair. She discovered sit-skiing as a 14-year-old and took to it with ease and immediate love. She continued to participate and improve as she reached adulthood, winning a gold medal in the Winter Games NZ at Cardrona during her first competitive race at age 25. At this point she had an opportunity to take the sport even further, but chose to prioritize her commitment to being a mother to her two very young children. Still, she longed to be a competitor, and ultimately joined a para-sailing crew in Auckland. She took her sailing campaign all the way around the world, securing a country spot for New Zealand for the 2016 Paralympic Games. Shortly after it was announced that sailing would not be included at the Tokyo 2020 Paralympic Games, Gemma was watching the 2018 Paralympic Winter Games and realized that she could take her skill, passion and all of the lessons learned from her sailing campaign, and set a goal to compete in alpine skiing at the next Winter Paralympics. When she started to research, she found out that no woman from New Zealand has ever competed at the Paralympic Winter Games in alpine skiing, and that she would be leading the way for a whole new generation of young women. Her aim is to show other people like her, who are longing to compete in something truly exhilarating, that this is an option in New Zealand and around the world.
George Kellogg – Houston, Texas
George is a Veteran from the 1st Marine Division, India Company and served in Afghanistan through two deployments. During his first deployment at just 19 years old, George was blasted by the shockwave and associated shrapnel of a large IED that exploded during an intense fire fight. Even though he was severely injured, he kept fighting and he earned the Purple Heart. He was cleared to return back to active duty — but the pain he suffered was so great that he was using opioids and then marijuana to manage. After a random drug test, he was discharged, hooked on drugs and directionless. He decided to get clean. But just as things were coming together, George was involved in a motorcycle accident that claimed his left leg below his knee. "Life if what you make of it," he says. "There is much to live for, and the journey is real. Embrace it. Enjoy it for what it is and what you are dealt."
Ian Solar – Lafayette, Colorado
Ian is in his second season skiing with the NSCD, though he has several years of experience snowboarding with the Children's Hospital ARCH Program.  Ian's goal is to one day compete in a Paralympic event, but in the meantime he wants to continue enjoying the sport and improving his skills. Though he has only been training while on school breaks, the NSCD Competition Center program has given him the confidence to take more risks, improved his technique and skills, and built strength and endurance. The NSCD has also introduced him to other adaptive athletes who are chasing the same goals. "It's made me realize that I am not the only person who is overcoming a disability, and this makes me feel empowered and motivated," Ian said. Originally from San Juan, Puerto Rico, Ian enjoys going back to visit and spend time on the beach. He has fun doing almost anything in the outdoors, including playing soccer, biking, running, hiking, swimming and rock climbing.
James Thurston – Palmerston North, New Zealand
In 2012, just before his 20th birthday, James Thurston sustained a spinal cord injury when he was a passenger in a car that crashed at high speed. James was always an active person, and was involved in motocross and downhill mountain biking before his accident. A few years into his recovery, he was struggling to find employment and a sport to channel his energy into when he discovered monoskiing. He was instantly hooked on the sport. SnowSportsNZ soon took notice, offering him an opportunity to join their National Development Team. In January 2019, James made the decision to move to Winter Park, to train alongside some of the world's best adaptive skiers with the NSCD. His goal is to qualify for the New Zealand Paralympic Team and compete at the Beijing 2022 Winter Paralympics.
Jasmin Bambur – Winter Park, Colorado 
On January 13, 2000 while driving home, Jas fell asleep at the wheel and hit a guardrail and was given a small chance to survive.  After learning he could no longer use his legs he decided to fight for the life he always dreamed of regardless of the obstacles.  In 2010, Jasmin was the 1st Serbian to compete in the Winter Paralympics.  Several years ago he decided to part ways with Serbia and became a US Citizen. Jas is now on the US Adaptive Ski Team, competed in the 2014 Sochi Games the 2018 Pyeongchang Winter Paralympics.
Jeff Lampe – Denver, Colorado 
Jeff was raised in Saint Louis, Missouri and grew up playing sports throughout high school.  He took up snowboarding in 2009/2010 on hills of Missouri at Hidden Valley Resort and took his first trip to Colorado that March.  But in April 2010 everything changed when he was struck while riding his motorcycle by a drunk driver.  They had to amputate his lower leg as well as break his femur. He received his prosthetic in August 2010 and was determined to be back snowboarding by the end of the year.  Although it wasn't pretty, he completed 2 black runs in Durango that December, his first big win!  Since then he has relocated to Denver in 2013 and has taken up sailboat racing and instructing, holds a B License in Skydiving with 50 + jumps, glider pilot and competed in skeleton on the US ParaSkeleton/Bobsled Team in Park City, Norway, and Switzerland on the World Cup tour.  Most recently in October, he completed the 2018 World Championship Ironman triathlon in Kona, Hawaii. Currently, he is training to qualify for the Boston Marathon and another Ironman.  After snowboarding for almost 10 years, mostly as an adaptive, he has decided to pursue snowboard racing to see how far he can push it. His goal is to compete in a Paralympics at some point, in some way.
Jimmy Soliz – Thousand Oaks, California
Jimmy was racing motocross at the pro level when at age 21, he crashed off a jump during a race and sustained a spinal cord injury. Five years ago, he was approached in therapy and given an application to Adaptive Sports Association (ASA) in Durango, Colorado, to participate in a learn-to-ski program. After that experience, he wanted to become more competitive in the sport. His friend Kevin Mather, who was part of a development program in Aspen at the time, invited Jimmy to stay with him to learn how to race. He went on to train with the team in Aspen for two seasons, and moved to Winter Park this year to train with the NSCD. Jimmy earned his first career podiums in January at WPAS races in Winter Park and Park City, Utah (GS bronze, super-G bronze, slalom silver), and his goal for the rest of the season is to earn his first win. Jimmy is a multi-time motocross race winner, having raced since age 3 when he got his first motorcycle. He even won the 7-year-old BMX National Championships title! Off the mountain, he enjoys playing nine-ball pool tournaments and watching motocross competitions.
Johan "Big Yo" Strandmark – Limhamn, Sweden 
Johan has lived with Type I diabetes since he was 11 years old.  Coupled with bad nerves and bad bone structure in his feet, Johan lost his left foot 4 years ago and his right foot this past summer.  Johan started Alpine Racing in 2014 in Europe where he learned about the NSCD program through other Swedish racers and coaches.  He came to Colorado, which is much further south, to train full time.  "There is much more time to train here.  There is so much more daylight."  Johan loves to compete because it makes him feel alive again.  Back home in Sweden, Johan enjoys playing sled hockey when he isn't working in the power industry.  Johan had been training to compete for Sweden in the 2018 Paralympics in Pyeonchang but due to his recent foot amputation, he had to move his goal to the 2022 Paralympics in Beijing.  But his main objective is to just have fun.
John Papai – Florissant, Colorado
John is a U.S. Marine Corps veteran who was diagnosed with traumatic arthritis in both knees after concluding his military service in the late 1990s. He became a law enforcement officer in Park County, Colorado, but soon had to step away from his career due to problems caused by his arthritis. After undergoing 22 surgeries, five different types of staph infections and four knee replacements in six years, John had his left leg amputated. He was introduced to adaptive skiing at the National Disabled Veterans Winter Sports Clinic in Snowmass, Colorado, and is now in his first season training with the NSCD in hopes of making the U.S. Paralympic Ski Team. He also competes in wheelchair basketball at a national level and swims regularly to build strength. John has a German shepherd service dog named Kilo and trains service dogs for veterans through Victory Service Dogs. He is involved in several veteran's organizations — including Beyond the Battlefield, which helped him cope with a period of depression and gain the confidence to become an adaptive athlete after his amputation.
Kyle Moxley – Paonia, Colorado 
Kyle was serving our country in Iraq in 2004 when his unit was hit with a roadside bomb. Kyle was hit with shrapnel in his right arm, which severed everything but the bone. After being revived twice, he woke up in Germany, where they stabilized him, and then was then sent to the Brooke Amy Medical Center in San Antonio. At BAMC, they were able to salvage his right arm. The medical team removed nerves from Kyle's right leg and attached them into his right arm, saving his right arm from amputation. As a result, Kyle has severe nerve damage along the entire right side of his body. Kyle has gone on to earn his Associate's, Bachelor's and Master's degrees in Business Administration from Colorado Technical University, and he discovered skiing just 5 years ago. He has since moved to Colorado to train full-time. When he isn't training, Kyle volunteers as an adaptive kayak instructor for people with disabilities.   Kyle just took a bronze medal that the 2020 Huntsman Cup in Park City and is often ranked among the top 10 adaptive alpine skiing athletes.
Kyle Taulman – Steamboat Springs, Colorado
Kyle is 16 years old and lives in Steamboat Springs, CO.  When Kyle was two, he was diagnosed with Stage 3 High Risk Neuroblastoma. The tumor wrapped around his spine and caused a spinal cord injury at T10. Kyle defied all the odds and 1 year after he was paralyzed he was on the slopes learning to bi-ski at age 3. Kyle took to the slopes and developed a love of racing after participating in the STARS Development Race Team in 2014. He began training at the NSCD in 2015 and this year is hoping to make World Cup cuts for GS.  After that, Kyle hopes to represent his country at the Paralympics in Beijing in 2022. Kyle is determined to live life to the fullest and has never let his disability define him. Kyle's other interests include singing, participating in the high school musicals, swimming, travel, and computer programming.
Larry Martin – Lake Hopatcong, New Jersey 
Larry Martin resides in New Jersey with his wife, Camille and two of his children.  Larry and Camille love to spend winters here in Winter Park especially now that their daughter, Cathy, and her family with the newest additions – twins, Blaze and Daisy—live here.  He is the CEO of AGO Insurance Software, Inc.  Larry has Retinitis Pigmentosa, a condition where the night vision capability and peripheral vision are deteriorating.  When Larry's vision started deteriorating approximately 17 years ago, his best friend, Gary, volunteered to guide Larry so he could continue to ski. Larry is now guided by Brad Washburn, who was an NSCD Competition Center athlete from 2002-2010. Brad was born without a fibula; when he was 11 months old his leg was amputated below his knee.  In 2006 he was named to the US Disabled Paralympics team and traveled to Torino Italy to compete.  In 2007 he was named to the US Disabled Team.  For his first full year on the World Cup circuit, Brad finished with several top 10 finishes.  After competing in the 2010 Paralympics in Vancouver, Brad decided to take a break from full-time race training to get married to Cynthia and enjoy their little girl Lucy.
Masa Tokai – Tokyo, Japan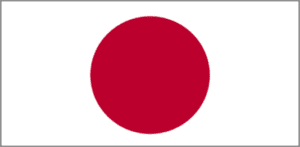 Masahiko "Masa" Tokai  is one of Japan's most decorated Paralympic alpine skiers. He won a silver medal at the 2006 Torino Paralympics in giant slalom, and earned two world titles in slalom and super-G at the 2004 IPC Alpine Skiing World Championships. He is a three-time winner of IPC Alpine Skiing World Cup crystal globes in super-G (2004) and slalom (2006, 2008). Masa began skiing at 15, and was a ski instructor prior to his accident. In 2001 when he was 27 years old, he took a fall while ski jumping and sustained spinal cord injuries. He began training with the NSCD in 2005, and says Erik Petersen and all of the NSCD Competition coaches do their best to help him ski fast. After his performance at the Torino 2006 Paralympics, Masa was awarded the Suginami Ward Sport Honour Award in Japan. Though he was injured for the Vancouver 2010 Paralympics, he represented Japan again at Sochi 2014 and earned a top-10 finish in giant slalom. His goal is to earn another Paralympic medal in any event at the Beijing 2022 Paralympics. Masa's sport idol is Japanese alpine skier Kiminobu Kimura, and he credits his parents as being the most influential people in his career.
Mike Murphy – Denver, Colorado 
Michael Murphy is a motivational speaker, adaptive athlete and writer. His journey began in April 2007 when he fell off a roof in college, broke his back, and was paralyzed. He was 21. Michael then had to adapt to life in a wheelchair over a long rehab process to find his "new normal" and return to school. Despite his accident, Michael kept the competitive spirit that had led him to playing both football and baseball in college. In 2008 he found a new passion when he was introduced to handcycling and adaptive sports. His first race was the Marine Corps Marathon that year when he teamed up with The Christopher and Dana Reeve Foundation to raise money for spinal cord research. Michael has since helped to raise more than $50,000 for a cure. Today, Michael is an 11-time marathoner with top-5 finishes in New York and Boston. He was also featured on NBC after completing two Tough Mudder competitions in 2012 and 2013 with the help of his teammates and an off-road handcycle. Michael received a Bachelor's degree in History from Randolph Macon College in 2008 and a Master's in American Military History from George Mason University in 2012. From Northern Virginia, he now resides in Denver, Colorado, with his wife Casey and German Shepherd pup, Gunner. Michael trains with the NSCD three days a week in hopes of making the U.S. Paralympic Ski Team.
Patrick Halgren – Toland, Conneticut
In 2014, Patrick nearly died riding his motorcycle. Running late for work, he was speeding, didn't make the turn and hit a boulder that was hidden in the long grass. "I was thrown into a telephone pole," Patrick said. "I woke up a month later and I didn't have a leg." Patrick was in a medically induced coma for weeks. His pelvis was crushed, his ribs went through his lungs, his kidneys failed and his collarbone was smashed. "My parents didn't want me to lose my leg," he said. "But after two weeks, there were infections. I was dying, so they cut the leg off." And then Patrick said the damnedest thing: "No leg, but it saved me. I've got to be pumped up about that." After his accident, he got into Paralympic sports almost immediately. He played with the Connecticut Spokebenders wheelchair basketball team. He played sled hockey. Skiing? No, he was afraid of more injury. He had started skiing at age 2, but essentially stopped at 14 as he got into high school sports.   A year after his accident he could no longer resist and he headed to Mount Snow. Today, Patrick pushes on with his dreams. His goal is to make the 2022 Paralympics; he wants to compete in multiple para-alpine events. "The great speed, navigating slalom gates; it is both thrilling and entirely challenging. I think I get life now. How it works, I mean. The world keeps spinning no matter what. I get it. I live. That's it. I live. And it's so good."
Randy Wrenn – Blowing Rock, North Carolina 
When Randy was 12 years old, his eyesight started failing him.  He was diagnosed with Star-Garte Syndrome which is a lifelong degenerative disease of the optic nerve.   Within one year Randy lost the majority of his eyesight.  Since Randy has been skiing since the age of 10, before his eyesight was compromised, he continued on.  "It is the perfect sport for this disease because the contrast is so good; white versus all other colors."  Randy started skiing back in Hawks Nest Ski/Golf Resort where he became the Mountain Manager.  When the ski area closed, he moved over to Sugar Mountain where he was on the Ski Patrol.  Randy has always loved competing and when he came out to Winter Park to compete in the NASTAR Championships (where he won 8th overall), he discovered the NSCD.  He was able to move to Winter Park full time this past year and it is his second year with the NSCD Comp Center.  His goal is to make the US Paralympic Team and he could not have done it without the NSCD.
Spencer Wood – Pittsfield, Vermont
Spencer was diagnosed with Cerebral Palsy at birth, but his parents did not tell him of his disability until he was in the fourth grade. "I'm still thankful for that," he says. He never let his disability slow him down before he knew about it, so he saw no reason to let it impact him now. Spencer grew up in a ski town and started skiing at age 2. He started ski racing at the age of 5, along with all of his friends, and attended a ski academy through high school. Spencer met Erik Petersen at the Ski Spectacular in Breckenridge in 2014, which is where he learned about NSCD Comp Center. He started training with the NSCD Comp Center three years ago and trains and races whenever he can. Spencer is currently a junior at the University of Colorado at Boulder has been named to the U.S. Paralympics Alpine National Team.  He competed in the PyeongChang 2018 Paralympic Winter Games for Team USA, earning a top-25 finish in giant slalom. Spencer earned his first career World Cup medal this season in Zagreb, Croatia — a bronze in slalom — on his birthday.
Stephen Lawler – Colorado Springs, Colorado
Stephen was born with Spina Bifida and first tried skiing at age 6. He later became the first adaptive ski racer in the state of Vermont to represent a high school ski team in competition. In his senior year, he was named team captain. Throughout middle and high school, Stephen also skied with the Vermont Adaptive Ski and Sports (VASS) ski team. After high school, he moved to Colorado to train full-time through the NSCD in Winter Park. He worked his way up through the international ranks in 2011 and 2012, and won his first world championship medal — silver in downhill — in 2013. Stephen was named to Team USA for the Sochi 2014 Paralympic Winter Games, although due to shoulder surgery earlier in the season, the medical staff did not clear him to compete. After rehabbing, he went on to race at the 2015 and 2017 IPC Alpine Skiing World Championships. He made his true Paralympic debut at the PyeongChang 2018 Winter Games, earning a top-20 finish in downhill. He had another shoulder surgery in the summer of 2018. After spending most of the 2018-19 season in recovery, he returned for the 2019 U.S. Paralympics Alpine Skiing National Championships, earning bronze medals in super-G and giant slalom.
Thomas Overton – Fort Collins, Colorado
Tom has been skiing at Winter Park for the past 30+ years.  After his accident while mountain biking in 2012, Tom didn't want to abandon sports.  He had always seen and heard about the NSCD over his many years at the resort and as soon as he was able, Tom joined up to relearn how to ski and compete.  The NSCD gives Tom and continues to give people with disabilities better access to skiing.  Being on the Comp Center Team is vital for Tom to keep competing.  Tom was a dentist before his accident but had to retire and is now active with a local Ft. Collins non-profit.  His ultimate goal is to get on that podium!
Trevor Kennison – Keene, New Hampshire
Trevor grew up in Keene New Hampshire where he graduated from high school and became a plumber.  Snowboarding was his true passion, so Trevor uprooted everything and moved west to Eagle, CO.  He remained a plumber full time and still managed to board 65 days that first year.  In 2014, Trevor was boarding the early season backcountry on Vail Pass where he clipped an edge, flipped around and fell. It took them over 2 hours to extricate him and after emergency surgery he had 12 screws and two 12-inch rods in his back.  But after only a year, Trevor was back on the slopes, thanks to the ongoing support of the High Fives Foundation.  Trevor is now at the NSCD Competition Center training full time with a goal of being the first sit-skier to compete in the X-games and to compete in the 2022 Winter Paralympic Games in Beijing.
Tzippi Bloomberg – Teqoa, Israel
Tzippi was injured at age 15, when she and her family were victims of a terrorist attack in Israel. About a decade later, she was introduced to monoskiing by the Erez Foundation, a nonprofit run primarily by veterans of the alpine unit of the Israel Defense Forces (IDF). The foundation's goal is to empower Israelis with disabilities through winter sports by way of a rigorous, army-like training program. The freedom of skiing has helped Tzippi recuperate both physically and emotionally from the attack. "You fall and you fall and you fall, and then suddenly you manage to do it. And when you get it, it's incredible," she said. Tzippi has been skiing recreationally for about three years and is relatively new to racing. She moved to Winter Park for the 2018-19 season to join the NSCD and pursue the sport at a more competitive level.
William Valkner – Parker, Colorado 
William is our youngest participant at the competition. At just 15 years old, William has been training with the NSCD Competition Center since 2014 when he was just 9. After a surgery when William was 5, as part of the long rehabilitation process, William's doctors got him involved with the Children's Hospital Ski Program for two years. William loved the program and competing, so once he got strong enough, he moved to the NSCD Competition Center in 2014. Skiing and the NSCD program have really helped William increase the strength in his legs while providing an equal playing field to compete.
Yoshi Tanaka – Narashino, Japan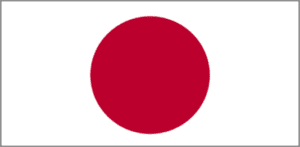 Yoshi began skiing in 1998 in Nagano, Japan, and started racing in 2001. She has represented Japan in international competition since 2005. Yoshi is a three-time Paralympian (Torino 2006, Vancouver 2010 and Sochi 2014). Her best Paralympic performance was at Sochi 2014, where she recorded two seventh-place finishes in slalom and giant slalom. Yoshi is also a two-time IPC Alpine Skiing World Championships competitor, her top performance being a bronze in slalom in 2009. She has overcome several injuries throughout her competitive career, including collarbone fractures in 2010 and 2016, and damaged ligaments in her right knee in 2007 and 2013. In 2013, she received the the Nagano Prefecture Para Sport Special Award. Yoshi's idol is U.S. Olympic alpine skier Bode Miller, and her ultimate goal is to earn a medal at the Paralympic Winter Games. She credits the NSCD for developing her into a faster ski racer, especially since the coaches shoot video every day to help improve her technique.
---
Dedicated Volunteers
Ron Johnson
Marleigh Zettle
Marleigh Zettle is 17 years old and is a junior volunteer for the National Sports Center for the Disabled. During the summertime, she helps with the therapeutic horseback riding center at Snow Mountain Ranch and also helps with the canoeing at Grand Lake. In the winter, she is a junior ski instructor and is certified for stand ski lessons, visually impaired lessons and sit ski lessons. The NSCD named her Junior Volunteer of the Year in 2019. When Marleigh first started volunteering when she was 15 years old. She had no idea what she was getting into, but over time and through experience she uncovered her true passion and has determined what she plans on majoring in college.
The NSCD is a community and when she is not spending time with the participants, she is forming meaningful friendships with other volunteers and NSCD staff. She volunteers with the NSCD every Saturday and sometimes will even miss some school to help with the custom ski groups. Volunteering has taught her responsibility, commitment and acceptance. She has volunteers over 400 hours of her time to the NSCD and wouldn't trade that time for anything else in the world. The NSCD is her second home.
Thank you volunteers for all that you do for the NSCD!
---
Extraordinary Coaches and Staff
March Petzinger
Mountain Program Supervisor
March is from Youngstown, Ohio and has been working with the NSCD for almost 4 years. She started with the NSCD as an intern to fulfill the requirements for her therapeutic recreation degree. She fell in love with the NSCD and is now one of our Mountain Program Supervisors! March oversees lessons and programs delivered by the amazing instructors, volunteers and interns. When asked about why she loves the NSCD she says, "The people! I love the sense of community between our staff, participants, and volunteers. Everyone is so supportive and encouraging. I think everyone who comes to the NSCD is here to have a great day and to empower everyone around them to have a great day- that positivity is contagious. I feel very lucky to be a part of it all."
Fun Fact about March: She was born on St. Patrick's day but was named after her grandmother and would have been named March regardless of when she was born!
Paul Saarela

Equipment Supervisor
We asked our Equipment Coordinator, Colin Macdonald to tell us more about Paul and his time with the NSCD.
"Paul's impact on the NSCD over the last 35 years has been so far-reaching that it's hard to put into words. I've only been here since 2016 but I see this impact every day that I come to work. So many people from over the years still come in and say hi to him even though they haven't worked, volunteered or skied with us in years. He has impacted so many people's lives here and has an absolute wealth of knowledge not just in adaptive equipment but in adaptive skiing in general. He's the type of person that will deserve all the credit for something but chooses to take none of it. He's one of the most caring, modest and selfless people that I have ever met. As a teacher, he is patient and truly cares about making sure you understand why something works the way it does. His laugh is contagious and people are drawn to his positive attitude and energy. He keeps the work environment a fun and inviting place while still providing some of the most high quality equipment fitting possible. When things get to be stressful or busy or difficult, he'll make you take a step back and famously quote that "its only skiing" and that just puts it all in perspective. This job means a lot to him but when he's not here, his true passions lie on the steeps of Mary Jane or on his mountain bike cruising around the Fraser Valley. He's the best boss that I've ever had and likely ever will have and the NSCD is so fortunate to have had him for so long and we hope he isn't going anywhere anytime soon (although we can all agree he deserves to retire)."
Angel Higginbotham

Volunteer Services Manager
As told by Laurie Dewey, the best thing about Angel has to be either her sense of humor or her ability to handle chaos- both of which are important qualities in a volunteer office member! During Angel's first week at the NSCD, she was given a TON of information all at once and she very calmly said, "Hold please" and gave a little hand signal that indicated I should be quiet. It was just so calm and funny that she was hushing her new boss the first week on the job- that was when I knew she was PERFECT for the job! Angel has lived in Grand County for the last 13 years so her insights into the people and organizations we work with has been tremendously helpful.
Annabelle Bower

Donor Relations Coordinator
As told by Tera Prim, Annabelle always sees the bright side to every situation and her attitude reflects that positive outlook. Annabelle is easily startled so if you don't let her know that you're coming in she'll jump and squeak when you walk into her office. It happens every day and it makes me giggle every time I hear her! Annabelle came to the Development Team from the Volunteer Team and her insight has been invaluable in her new role. She brings a zest for learning to the team and has been incredible at researching best options to streamline our efforts. We are grateful beyond measure to have Annabelle on the Development team and I look forward to seeing her really grow in her field of expertise. She is an amazing asset to the NSCD.
As the Office Manager for the NSCD, Kelly runs daily rosters for the Nordic and Alpine Ski Programs, assists with managing all the documentation and filing and is a helping hand for the Admin Office. Kelly is originally from Southern Pines, North Carolina and moved to Granby, Colorado in 2013. She instantly fell in love with the county and knew she would never leave! Through volunteering with the NSCD Therapeutic Riding Program at the YMCA she knew that one day that she would work for the NSCD. When she saw the opportunity for the Office Manager position last Fall, she knew it was meant to be!
Since starting working for the NSCD back in November, she has loved every minute and is so grateful. One of her favorite parts about being the Office Manager is that she gets to meet so many great people. From the participants coming in to say hi, to the general public coming into the office, she loves all the interactions and says that it makes it a very upbeat work environment. When asked about her favorite thing about working for the NSCD, she says that she loves the people she gets to work with including the staff, participants and volunteers. Kelly says that she loves that we all have the same common goal and a similar outlook on life which makes every day at work special.
Kelly's favorite program that is near and dear to her heart is the Therapeutic Riding Program. It is the program that originally drew her to the NSCD. From 7 years of being on a ranch, she loves the program and the impact it has on our participants. Kelly is also a big skier and has loved getting familiarized with all the different equipment and the lessons that we offer through our Alpine Ski programs. One of Kelly's passions is fly fishing so she is looking forward to learn more about the NSCD's fishing programs as fishing has become an integral part of her life and wants to share that with others. A fun fact about Kelly is that she grew up on a farm and would occasionally be dropped off at school by a horse and carriage! Her mom had to work the horses anyway, so she combined schooling the horses and getting Kelly to school on time. No pun intended!
Mike Gabbianelli
Program Supervisor
The NSCD April Employee Spotlight goes to one our Program Supervisors, Mike Gabbianelli! As a Program Supervisor, Mike is involved in all programs happening around Denver from design to implementation. His specialties include rock climbing, rafting and archery. Mike relocated from Michigan to be a climbing/backpacking guide in Yosemite, fell in love with the large mountain ranges of the west and moved to Colorado in 2009. Mike has a parent with a disability, and he has always been passionate about helping others achieve things they never thought possible. This passion led him to the Laradon school in Denver that serves students with developmental disabilities. After 3 years as a para-educator working one on one with students, Mike longed to be in the outdoors facilitating recreation experiences. After a summer season with Colorado Outward Bound School (COBS), Mike joined the NSCD.
In coming to the NSCD, Mike realized his two passions: helping people with disabilities enjoy the outdoors while benefiting from the therapeutic outcomes of physical activity. He considers himself a lucky man to be able to have the opportunity to combine his passions with the work that he does at the NSCD for the last 5 years. When asked what his favorite part is about working for the NSCD, Mike says "I love the opportunities for creativity and growth in our programs, not only for me, but also our participants." A few of his favorite programs are rock climbing, rafting and flat-water paddling. A fun fact about Mike is that he owns two ferrets named Winifred and Dolores and they are amazing pals of his!
Nicole Robinson
Program Supervisor
The NSCD June Employee Spotlight goes to one of our Program Supervisors, Nicole Robinson! As one of our Program Supervisors, Nicole oversees our therapeutic riding program in the summer and in the winter she works with the Alpine and Nordic ski programs. Originally from Clearwater, Florida, Nicole has been with the NSCD for the last 7 years! Her favorite thing about working for the NSCD is creating smiles through therapeutic recreation. In reference to the riding program, she likes to say, "We create miles of smiles!"
The therapeutic riding program is the nearest and dearest to her heart because not only has she been supervising the program for the last 6 years, but both of her daughters were participants from 2006-2012. Her daughters have faced difficulties with their vision and through participating in the THR program, both of her girls are confident and successful due to the life lessons learned by riding horses.
Besides her two daughters, Nicole has a wonderful husband,Toby, and a chocolate lab named Otter plus 10 chickens. As a family, they spend endless hours volunteering with the NSCD. Nicole also loves to ski, raft, kayak, paddle board, hike, camp, travel, workout and watch University of Florida football. Go Gators!
---