Ways to Give
ReFUND Colorado Tax Program
In 2019, Colorado returned more than $1 billion in refunds to 1.9 million state taxpayers. In 2020, Coloradans who receive a state income tax refund will have the chance to donate all or some of it to a local nonprofit they trust like the National Sports Center for the Disabled. The ReFUND CO awareness campaign shows how you can directly support the NSCD and the important work we do in the community.
If you get a state income tax refund, you are in control of deciding to donate to the NSCD! Through this program, you can help us continue to provide unforgettable experiences for our participants in 2020.
To participate, taxpayers should look for the "Donate to a Colorado Nonprofit" line of their tax return or tax software and enter the name and registration number of the eligible organization they want to support.
The NSCD's registration number is: 20023003269
We're grateful for your past support to the NSCD and we hope that you'll consider continuing your support through this program!
---
Other Ways to Give
Because the NSCD is a 501(c)(3) non-profit organization, your gift is tax-deductible to the full extent of the law. We are grateful to all of you who give generously to the NSCD. Below are different ways to give to the NSCD:
Recurring Gifts
Do you want to set up a recurring gift to the NSCD? By clicking the link below, you are redirected to the NSCD's donation page. After you enter your donation amount, check the box indicating "Make this a recurring gift". From the following drop-down menu you can enter the frequency at which you want to give. These donations are processed automatically at the frequency that you choose, and your donations are deposited directly into the NSCD's account.
Click here to set up a Recurring Gift
Company Match Opportunities
Did you know that many employers sponsor matching gift programs and will match any charitable contributions made by their employees? To find out if your company has a matching gift policy, contact your company's human resource representative.
In Memoriam
In Memory Memoriam or Tribute Gifts are a timeless way to remember someone who has impacted the lives of others. To set up this special gift, click the link below and you will be redirected to the NSCD's donation page. After you enter the gift amount, check the box indicating "The above donation is in honor, memory, or support of someone" and enter the name of the person you would like to remember – we do the rest. The donation is deposited directly into the NSCD's account.
Click here to make a Memorial/Tribute Gift
Vehicles For Charity
If you have an unwanted car or truck that you'd like to get out of that driveway, donate it to the NSCD through Vehicles
For Charity! You can donate most vehicles including cars, trucks, boats, motorcycles and recreational vehicles. Donated vehicles don't need to be in running condition, as Vehicles For Charity will arrange to tow your vehicle if necessary. Your car donation is tax deductible and will provide valuable monetary support to our organization. Click here to start the car donation process, or call 1-866-628-2277.
If you have questions or need assistance creating your fundraiser, please contact Annabelle at [email protected] or 303- 293-5312.
Other ways to give include
In-Kind Donations/Services
Gifts of Stocks or Securities
Charitable Bequests/Planned Gifts
If you would like more information on convenient and meaningful ways to support the NSCD, please contact us at [email protected]. Thank you!
---
Start a Fundraiser for the NSCD
Share your NSCD story with friends and family, with the goal of funding our adaptive programs for years to come! Start a GoFundMe Charity fundraiser today by clicking here, selecting "Start a Campaign," and then "Create a Campaign". Choose to join one of our existing campaigns, like Run4NSCD, Ski4NSCD, or the Give4NSCD, or create your own! From there you can customize your fundraiser and manage it from start to finish, with all of the money raised benefiting the life-changing therapeutic recreation and adaptive sports programs offered by the NSCD. For more help on getting started, please contact Annabelle at [email protected] or 303-293-5312.
Fundraise on Facebook for the NSCD
Facebook makes it easy for you to start a fundraiser for the NSCD in just a few minutes! Support our organization by creating a birthday fundraiser, or just spread the word about your involvement with the NSCD while raising donations from Facebook friends. Get started by clicking here, choosing "Select Nonprofit", then entering National Sports Center for the Disabled. All donations will go directly to our organization, as Facebook does not charge any fees!
---
Shop for the NSCD
King Soopers and City Market Community Rewards Program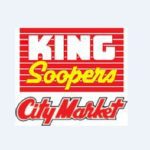 If you shop at King Soopers or City Market, just swiping your Plus Card or entering your Alternate ID at checkout can now raise money for the NSCD. It only takes a few minutes to get started –  as all you need to do is link your current Kroger account to the NSCD by following the steps below:
Login to your online Kroger account, then find the Community Rewards section under "My Account" on the top right side of the page.

For King Soopers Shoppers, click here.
For City Market Shoppers, click here.
If you haven't started your online Kroger account yet, but have a current Plus Card or Alternate ID that you use at checkout, then create your account click here. If you don't have a rewards card or Alternate ID that you use at checkout, then click here.

Search for NSCD by typing in our name or "RE728"
Click "Enroll."
AmazonSmile
Support the NSCD by utilizing AmazonSmile, and Amazon will donate 0.5% of your purchases at no cost to you! If you already have an Amazon account, your login information will not change. Just start your Amazon shopping here instead of your usual home page, or download the AmazonSmile app on your mobile device today. Make sure the NSCD is selected as your charity of choice under your account page!